Easter Weekend at Sherman First Assembly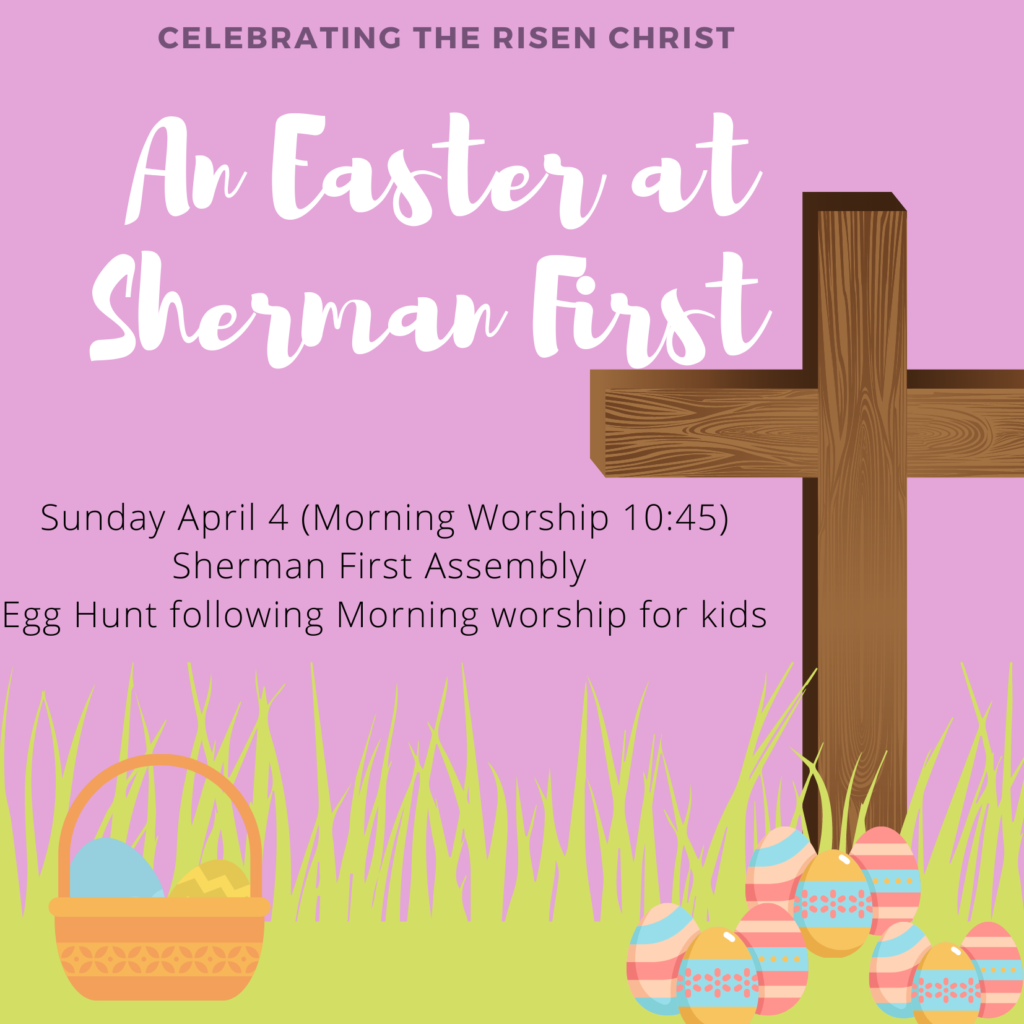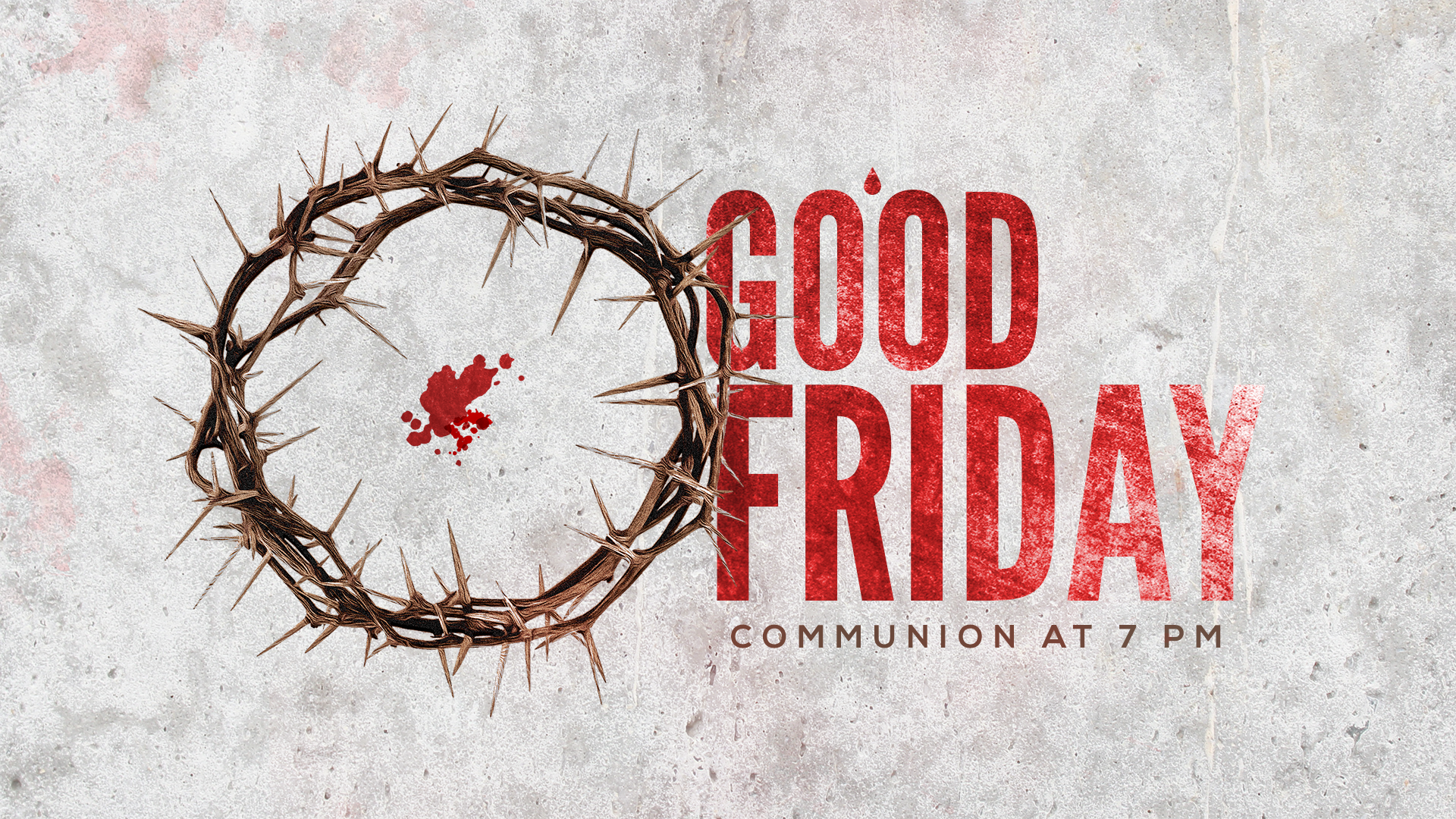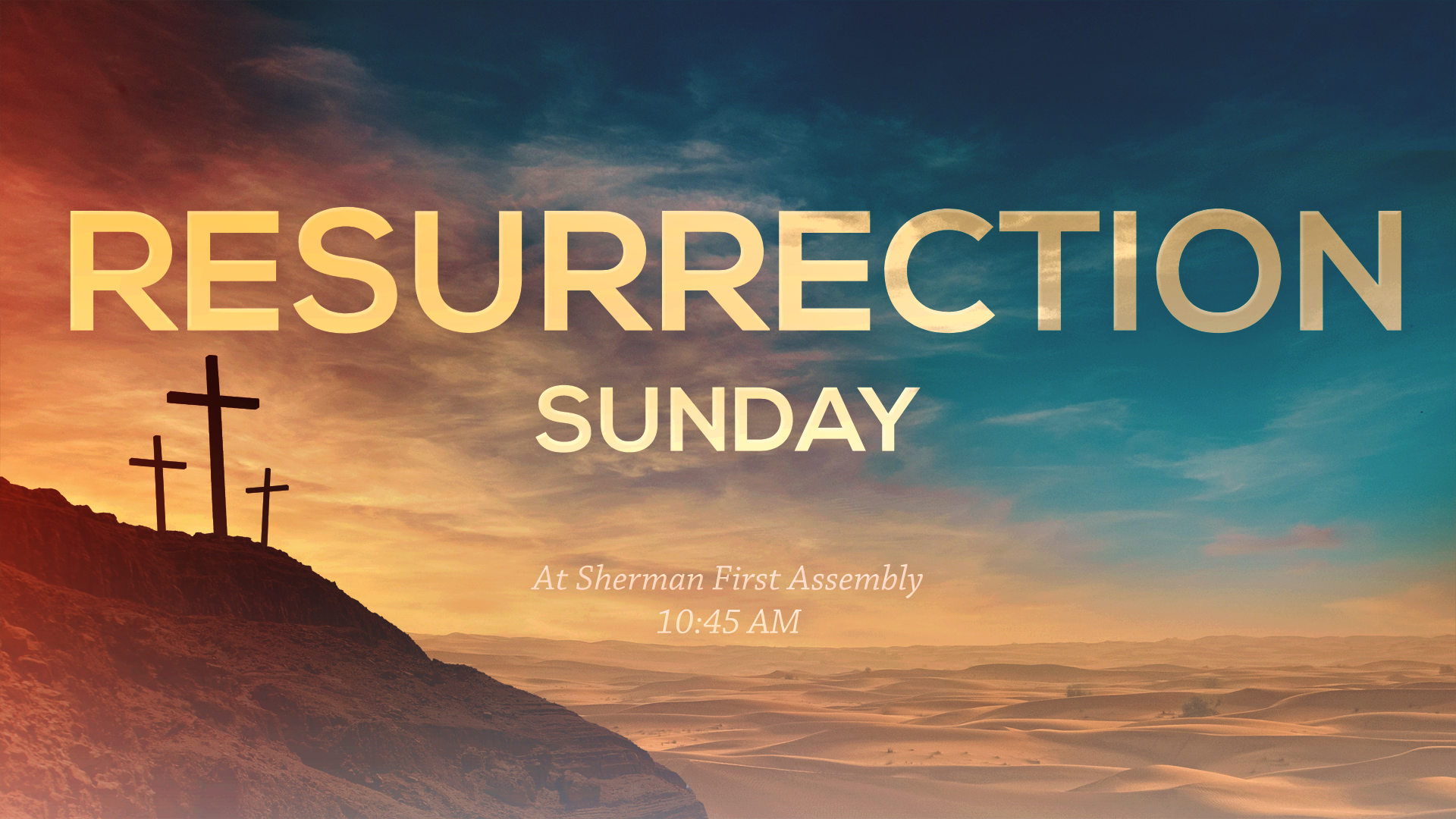 We would love to have you as our guest for one of our special services on Easter weekend!
Our Good Friday Communion takes place Friday, April 2 at 7 PM. It is always a special time to remember the cross of Jesus Christ, and his sacrifice for us.

On Easter, April 4, at 10:45 AM, we will hold a special worship service celebrating our living savior, Jesus Christ! We would love for you to join us! Immediately following this service, we will have Egg Hunts for all ages from birth to teens!